EazyHold Universal Cuff: Adaptable, Hygienic, and Oh So Comfortable!
Our patented EazyHold design gives children and adults the ability to hold onto tons of items with ease. EazyHold straps are made of soft, flexible food-grade silicone, hypoallergenic and latex free. Wash in the dishwasher or clean with disinfectant wipes. These silicone cuffs can be sanitized at temperatures up to 500 degrees and won't degrade!
The only cuff for all ages and abilities.
With EazyHold you can easily accomplish all your daily living activities with independence despite physical conditions or disabilities that might be impacting your grip strength.
Our grip assist comes in multiple sizes, for infants to seniors, to help get a better grip on small to large objects. These flexible universal cuffs attach securely to enable a comfortable grip on eating utensils, writing implements, sippy cups, gait trainers, toys and more!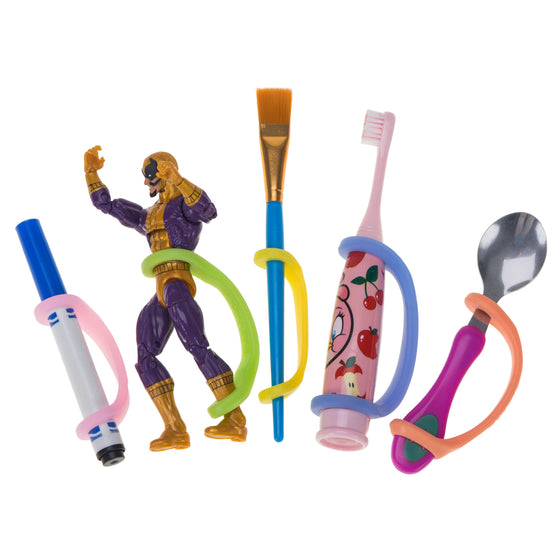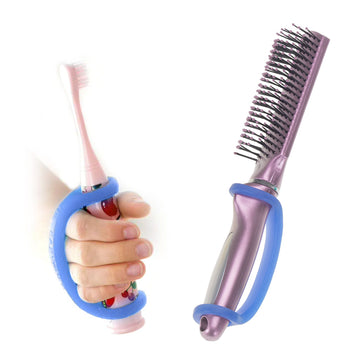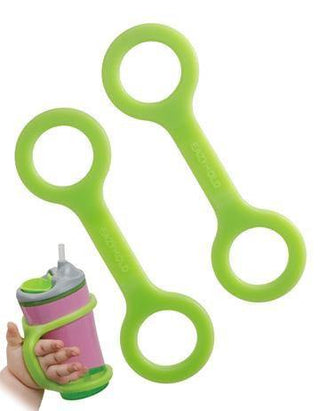 So many options...
Eazy to use, eazy to clean and eazy on the hands!
Check out our collections for Occupational Therapy, Schools, Hospitals, Assisted Living and Home use for Children and Adults.
Shop All Products
EazyHold is Changing Lives
Dear EazyHold, today my daughter did something she was never able to do before. Color her first Father's Day card. Thank you so much for making this happen with your awesome product!

Amy Fields‎
What a fantastic product! I thought of about 20 different patients simultaneously when I discovered these and have not stopped promoting them since. 

Erica Reeves
Everything we hoped for! My son is 8 years old with severe cerebral palsy. The eazyhold has allowed him to hold a maraca toy to shake shake shake his little heart's desire!

Kimmy Waggle